Duo Yoga with Kelsey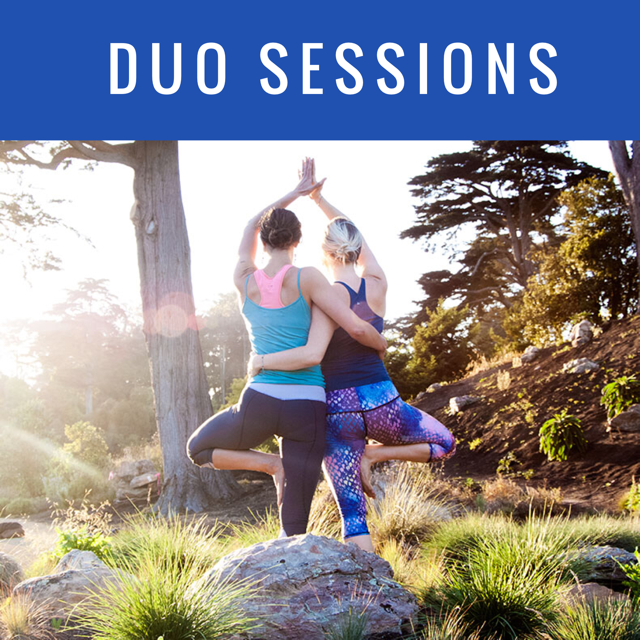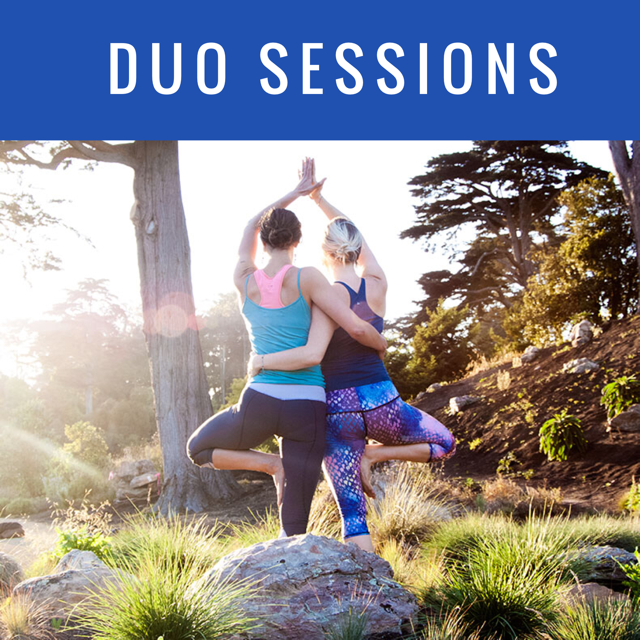 Duo Yoga with Kelsey
Duo Sessions are a great opportunity to practice yoga with one other person. You can work together as friends or as a couple to get more personal attention and cultivate support in your practice with each other.
Duo Yoga with Kelsey
In a duo session, you will each get a chance to discuss your specific goals and background with Kelsey so that together you can craft a treatment plan that fits for you both.
"I was lucky enough to have a one-on-one session with Kelsey. When I was stuck, she helped me both activate and relax my body. She was responsive to where I was at and tailored our session to exactly what I needed. Kelsey made me feel comfortable in my body and I was able to release pent up emotional material. At the end of our session, she helped me to find a place that felt open and authentic, and I've carried that with me ever since. Through her zest for life and playfulness, she also inspired me to sing and dance in public with confidence!" ~ Laura
Duos are a great choice if you are wanting a small class size with personalized attention for a lower price. Share this intimate growth experience with someone you love and support each other in your physical and emotional health. Great for beginners to advanced practitioners, duo yoga can bring new insights to yogis of all levels.
Sessions are 55 minutes
Classes are held at the Berkeley Yoga Center Studio C, a gorgeous private location nestled in a green park alongside Strawberry Creek, located at 2121 Bonar St. in central Berkeley near the North Berkeley BART station and bus lines on University Ave.
Included in your package ::
Brief survey of mental and physical health history
Clarity on your health and healing goals
Email support from Kelsey after your session to answer any questions that come up and assist with next steps
Expect to learn ::
What areas of the body are in need of healing
Clarify your goals for your yoga journey
Tools to help heal your injuries
Resources for managing chronic pain
Potent exercises to increase core strength & stamina
Methods for calming the mind & balancing nervous system
Increased awareness of poses to keep you safe & having fun in public classes
Cancellations: Cultivating a meaningful yoga practice is a commitment. Once we've agreed on a time, I reserve that time slot for you. Should you need to cancel or reschedule a class, I do ask for a minimum of 48 hours notice, or you will be responsible for paying the full cost of the session.
*At home privates may be considered on a case-by-case basis. Prerequisites for in-home instruction are dedication to 3 months of consistent practice as well as completion of at least 4 classes (public or private) with Kelsey. Email Gustafson.Kelsey@gmail.com for more details.